In this guide, we'll walk you through the steps to download the ISO files and get started with the new version of Windows 10.
Install Windows 10 May 2020 Update (version 2004) with ISO files
To download ISO images of Windows 10 May 2020 Update, follow these steps:
Open Chrome or Chromium Microsoft Edge.
Head to the Microsoft's download website from here.
In Chrome, click three dots menu at the top, then select More Tools > Developer Tools.

Click the menu icon.

Select More Tools > Network Conditions to enable it.

Uncheck "Select Automatically" under the "User Agent" section.

Click the drop-down menu "Custom".
Select "Google Chrome – Android mobile" because you have to trick Microsoft into thinking you're using a non-Windows device.

Keep the Developer Tools pane open.
Refresh the download page.
The page will reload and you'll see a drop-down menu to select the edition of the Windows 10 ISO.
Click the drop-down menu and select "Windows 10 May 2020 Update".

Click confirm.
Select the language you're currently using on your PC. To verify your configuration, head to Settings > Region and Language.
Click either the 64- or 32-bit to start the download.
You can close the Developer Tools pane after the download begins in the Google Chrome browser.
To change the user agent in Firefox, click on the three dots menu and select Web Developers > Network.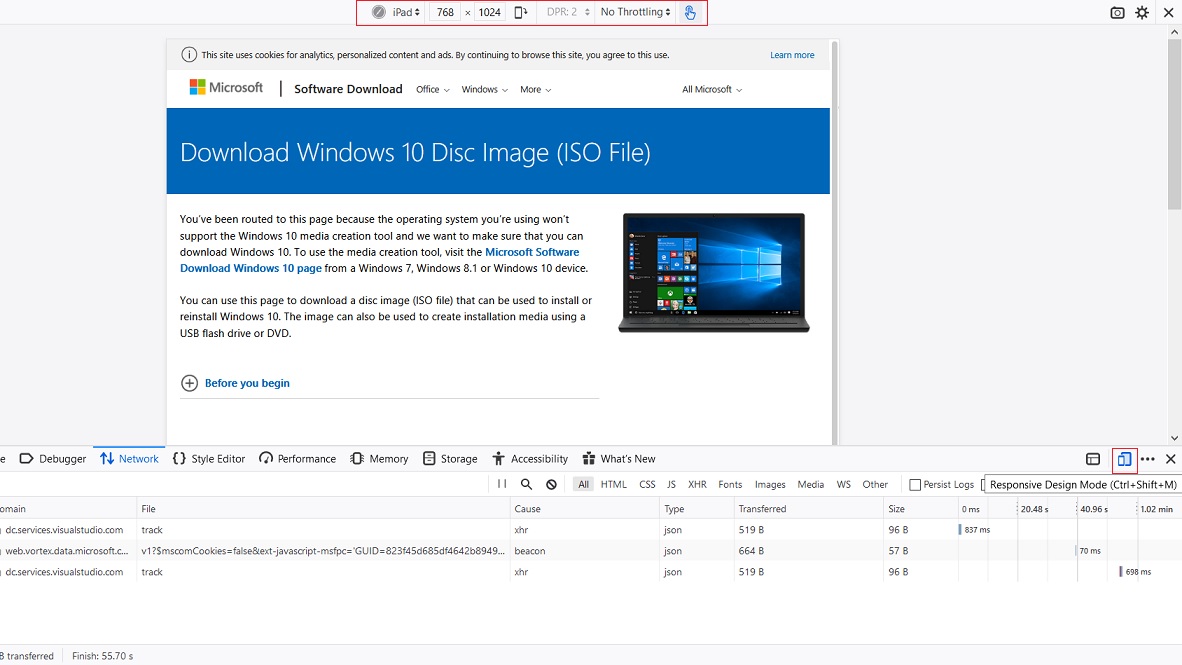 In the Network pane, click on mobile/tablet icon and select iPad or Android from the top menu. Refresh the page and you'll be able to access the hidden download section.